The Braves have acquired outfielder Jorge Soler from the Royals, reports MLB Network's Jon Heyman (via Twitter). ESPN's Jeff Passan tweets that Kansas City will receiver minor league right-hander Kasey Kalich in return.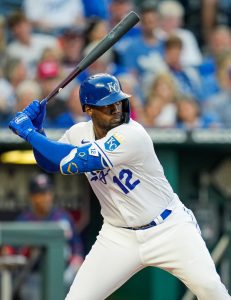 In the wake of Ronald Acuna's season-ending ACL tear and Marcell Ozuna's dislocated fingers and subsequent domestic violence arrest, Braves President, Baseball Operations & General Manager Alex Anthopoulos has remade his outfield by acquiring Soler, Joc Pederson, Eddie Rosario, and Adam Duvall in trades.  Despite being a game below .500, the Braves are only four games out in the NL East.
Soler, 29, has logged 46 games in right field this year while serving as a DH in 44.  As you might expect from the time spent at DH, Soler is not known for his defensive chops.  His best year came in 2019, when he shook off a history of injuries to play in 162 games and post a 136 wRC+ with 48 home runs in 679 plate appearances.  Soler has fallen on hard times since then, with a 90 wRC+ in 534 PA.  His bat seems to have come alive in his last 14 games, with seven home runs during that span.  Soler is earning $8.05MM this year, and it's unclear if the Royals are picking up any of the tab.  He's due for free agency after the season.
Signed to a nine-year, $30MM deal out of Cuba by the Cubs back in 2012, Soler came to the Royals in the December 2016 Wade Davis deal.  Oddly, he's one of six key members of the 2016 Cubs to be traded in the last few days, along with Kris Bryant, Anthony Rizzo, Javier Baez, Jon Lester, and Kyle Schwarber.
Kalich, a 23-year-old righty reliever, has a 3.26 ERA, 24.6 K%, and 12.0 BB% in 30 1/3 High-A innings this year.  Baseball America gave him a 45 grade prior to the season, noting that Kalich "overwhelms hitters with a powerful two-pitch combination" and "has the stuff to pitch in late relief."