SFTB: Give me a nasty defense that brings relentless pressure, please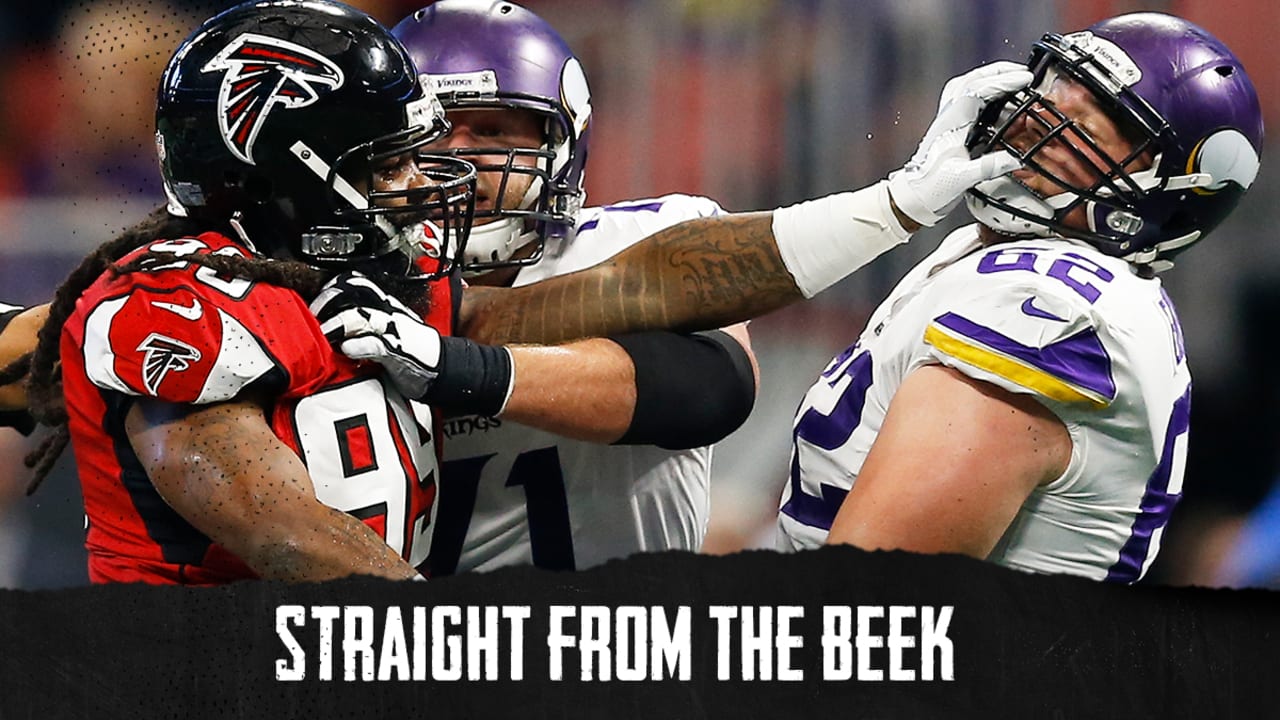 Jesse from Savannah, GA
Hi, Beek! One of my favorite segments on sports talk shows is when they bold predictions, predictions that are out there, but not at all impossible. I wanted to see what you think about a couple of mine. First one: Matt Ryan will throw for 5,000 yards and Julio Jones will catch for 2,000 yards. Second one: Falcons will have both a top-5 offense and defense this season.
Matt: Those are certainly and a bit out there – but not farfetched by any means, Jesse. Matt Ryan threw for 4,924 yards last season. So 5K isn't a reach. Julio made 113 catches for 1,677 yards in 2018. And in 2015, he caught 136 balls for 1,871 yards. So, again, 2K doesn't seem unrealistic. I will say this, if you told me those two marks were met, the first thing I'd wonder about is how efficient and consistent the running game was at the same time. Why? Because I think this offense can be better if there's balance – and Ryan actually throws less. We shall find out soon enough. As far as the top-five offensive and defensive units … well, if that happens, it's going to be quite a season. I'd settle for top 10 in both at this point.
Published at Sat, 13 Jul 2019 14:34:14 +0000