SFTB: Thoughts on Keanu Neal, bold predictions, Vic Beasley, Michael Vick, Adrian Clayborn, more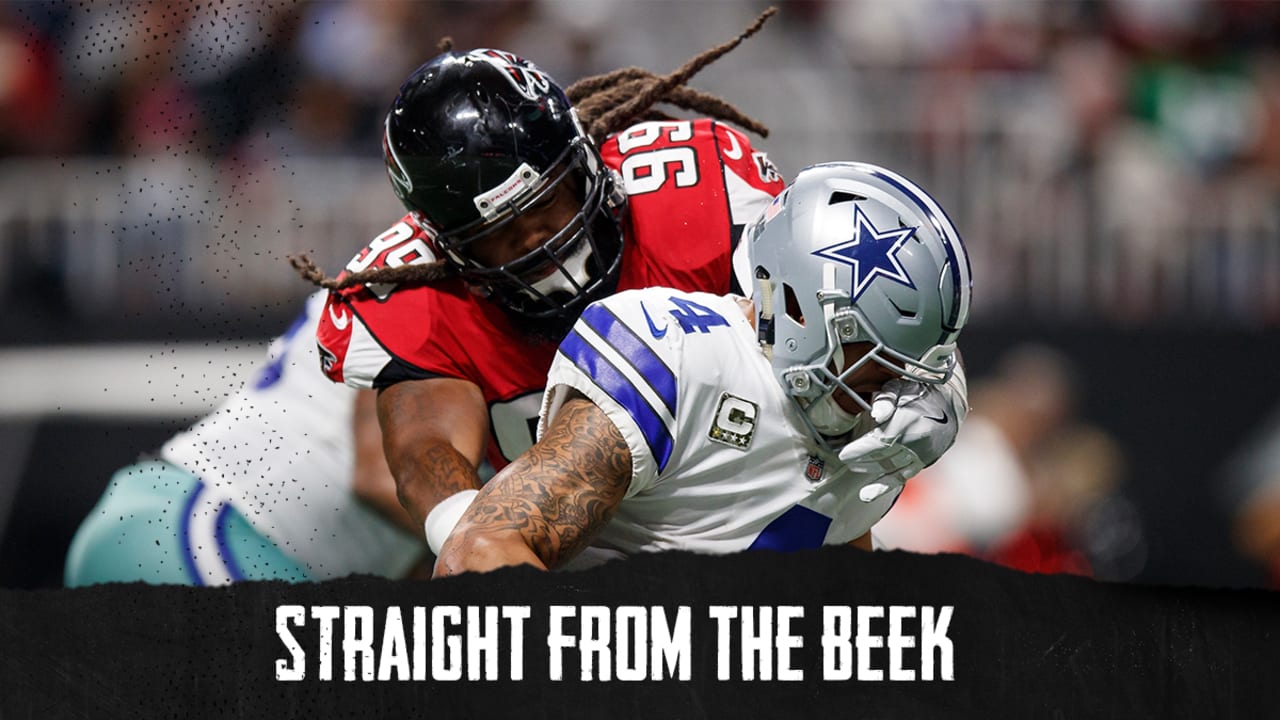 Lee from Jacksonville, FL
Greetings, Beek. Your opening disclaimer about your opinion only is a necessary evil I understand, but what I want fellow Falcons Fanatics to understand is the time, thoughtfulness, research, due diligence and pure love of our Birds and our beloved game that goes into every single word you write and speak. As a former award-winning newspaper sports editor and columnist hailing originally from the ATL, thanks each and every day for what you do. Never tire of the compliments, you earn every word.
Defense wins championships and, today, my thoughts turn to the return of Adrian Clayborn. Three things stick out when I think of him; six sacks against Dallas, nastiness and New England. The record is straight on his year with the Patriots and the school of fresh start thoughts with DQ, but what really happened up in NE and should we have any reason to have concerns about his triumphant return to the edge, where we all know the margin of error with our defensive roster has a tiny mosquito fuze? Rock on, Beekman.
Matt: Wow, appreciate the kind words, Lee. Means a lot, too, coming from a fellow scribe. I thought bring Adrian Clayborn back into the fold, especially considering where this unit is right now, was a fantastic move by Thomas Dimitroff and Dan Quinn. Clayborn is great locker room guy; he commands respect and the players respond to him. Coming in from New England and that culture is also a boost for this team, too. I think Clayborn certainly picked up some things while playing in New England and winning a Super Bowl. If you're a player on this team and the ultimate goal is a Lombardi Trophy, you're going to listen when Clayborn speaks – and you're going to emulate him whenever possible, too. With Dan Quinn calling the defense this season, I think it'll help him, as well, having a veteran like Clayborn, especially in big moments. Now, I still think the Falcons could add some players before Week 1 (and I think if an edge rusher becomes available, they'll look hard at him), but I think the Clayborn addition was huge. Thanks again, Lee.
Published at Thu, 11 Jul 2019 12:55:37 +0000